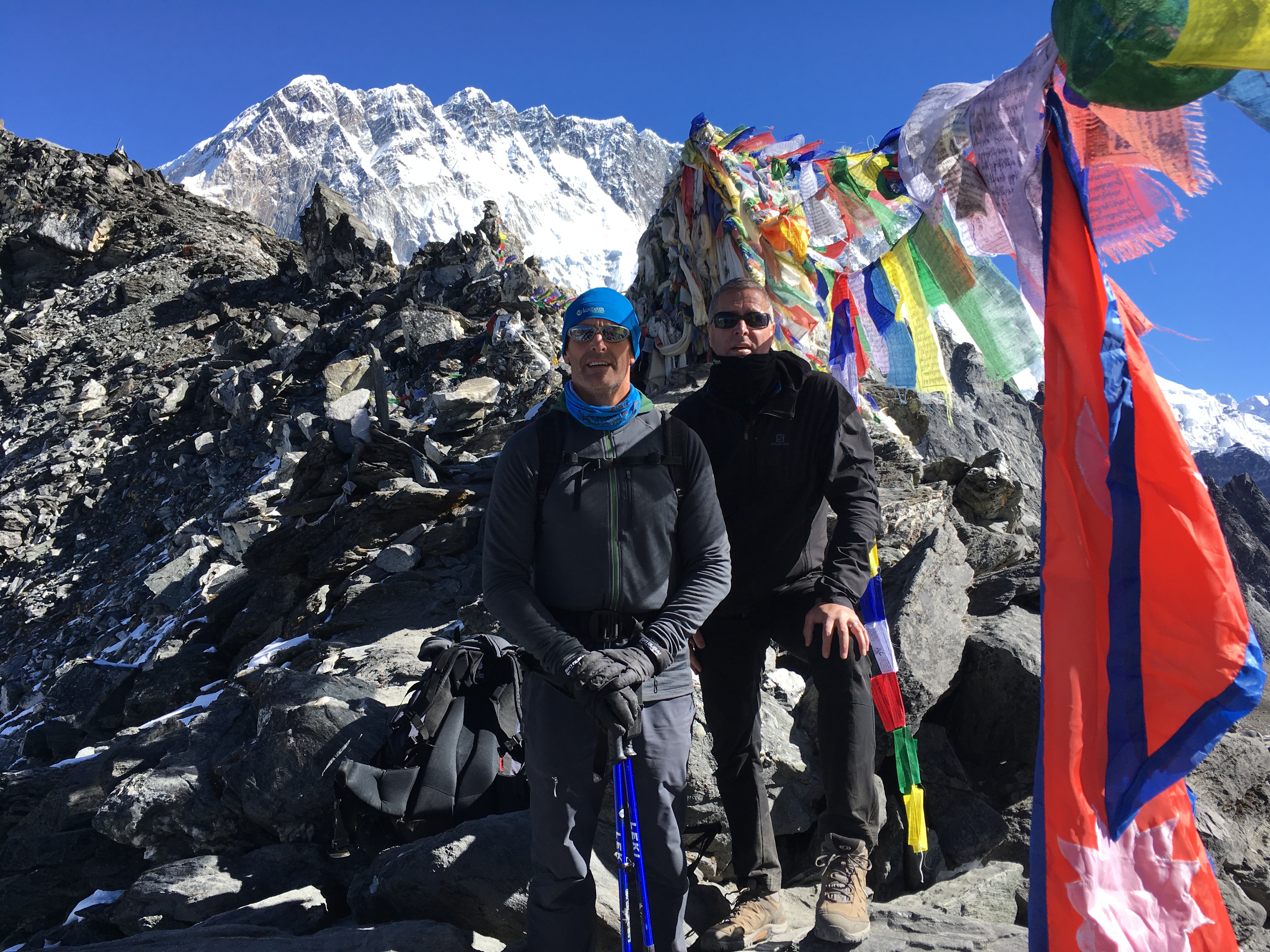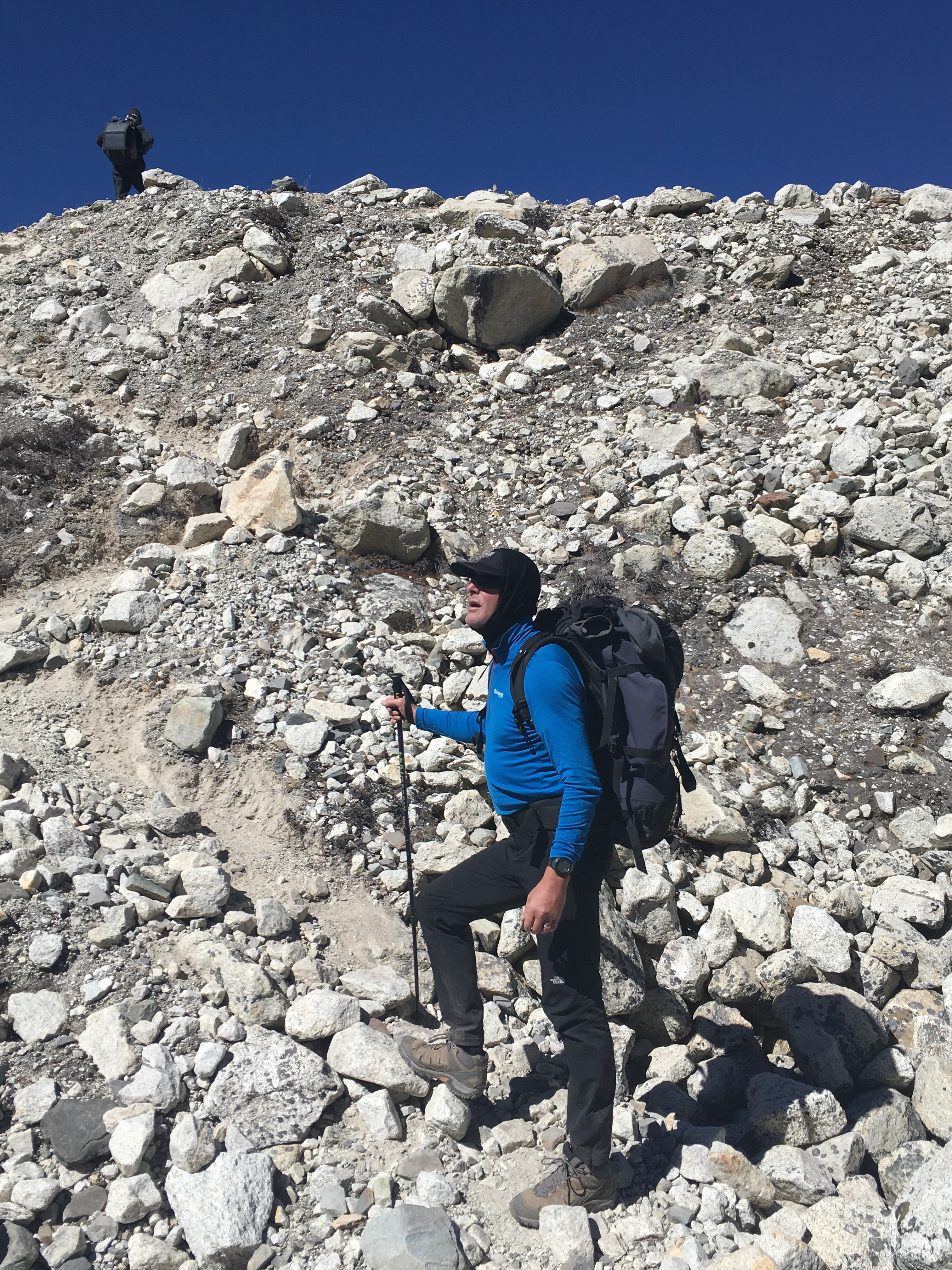 Born in New Zealand.
---
That is part of the strapline of Kaipara but it could also equally apply to me. As a small boy I was fascinated by the stories of climbing Everest - George Mallory's three attempts in the early 1920's, the first successful ascent by Tenzing Norgay Sherpa and Sir Edmund Hillary in 1953, and the 1975 south-west face ascent by Sir Chris Bonington's team which was shown live on the BBC. Everest was always known to be the 'British' mountain. Each of the main climbing nations seemed to be focused on a particular mountain - Nanga Parbat was always known as the German mountain, K2 - the Italians, Manaslu - the Japanese, Annapurna - the French, and Cho Oyu was first climbed by the Austrians.
As a boy I was drawn to stories of heroism and adventure on Everest. And my hero was always Sir Edmund. Of course, Ed Hillary was not a Brit but was born in New Zealand, so you could say that my fascination with the Himalaya, with Everest and with Nepal was also born in New Zealand, through my obsession with the mountain that was first climbed in 1953, and with the lead climber Ed Hillary.
Many years later, in 1995, due to my contacts in climbing in Nepal, I was able to meet my hero, Sir Edmund, and his wife, Lady Hillary, and share a wonderful afternoon at the New Zealand Consulate in Kathmandu, where we discussed his life, his first ascent of Everest and his views on the modern climbing world. They say that you should never meet your heroes (as they invariably prove to be a disappointment) but Sir Edmund (just call me Ed) proved to be an amazing gentleman. Humble, generous, informative, interested in us, but prepared to give his strong views on the environment and Everest in particular. He must have been asked the same questions 1000 times but he was polite and answered all of our questions as if it were the first time. A giant of a man in more ways than one. He came from a different time but his achievement and contribution to his beloved Nepal is timeless.
A search for the best products.
Back in Spring 1999, the body of the famous British Everest climber George Mallory was found on the north face of Everest. Considered to be the greatest climber of his generation, he had died from a fall in June 1924 and his body had lain there for 75 years in the harshest of conditions - blistering sun, freezing cold and hurricane force winds. When Mallory was found, it was observed that he was wearing 8-9 layers of clothing, most of them incredibly fine silks and very thin wool. He wore a Tweed Jacket, made of wool, as his outer layer and heavy leather boots. He wore clothes made from completely natural fibres like wool, cotton, silk and leather .. and they had survived for 75 years! Finding his body did not solve the ultimate mystery .. did he or did he not climb Everest in 1924 .. and that is perhaps the way it should be!
At that exact same time I was on an expedition to a neighbouring peak, Makalu, at 8485m, the 5th highest in the world.
Most of my clothing was provided through a sponsorship deal with a leading global outdoor supplies company who were keen for me to wear their kit and obtain publicity. The clothing was very welcome and very useful but it had changed completely since the time of Mallory.
Firstly the fibers were not natural. In fact I did not have any 'natural' clothing at all. But they were warm and lightweight with the socks, gloves, base and mid layers all made of polypropylene. They were designed to 'wick' sweat away from the skin and keep you dry, for sure a big advantage. However they had one very big disadvantage - after one day in the mountains they stank! Now that is fine on a 1 or 2 day trip but on a 2-3 month expedition that is a real problem. It is difficult to wash clothes and even more difficult to dry them, so the solution was to live with the smell! And I promise you it was bad especially when you had to share a tent.
So, when Merino wool products started to emerge from New Zealand a few years ago I was very interested. Here was something that was natural, comfortable to wear, durable and could be worn for many days in the mountains. I've now moved all of my kit over to Merino - running, cycling, skiing, langlauf, climbing, trekking and also for simple casual wear. The feel against the skin is great and the benefits of a natural product are immediately obvious.
I have trekked and climbed all over the world for 30 years … UK, Alps, North America, Africa, Asia, New Zealand, Bhutan and particularly in Nepal. Sometimes leading groups on treks or climbs; sometimes with a close friend; and often alone on a solitary trip. On all of these trips the one thing that I relied upon, in addition to a good sense of humour, was my kit!

You can wear Merino products for weeks!
For me, Merino products are undoubtedly the best I've worn in my long career in the mountains and Kaipara products in particular appeal to me for a number of key reasons; You really can wear them for weeks and they stay fresh. It seems like magic and it is!
I am a keen environmentalist, as are most folks who venture into the mountains. Kaipara products are locally made products. They are not produced in the Philippines or Bangladesh in a sweat shop like many other products from more well-known brands. They are designed and made in Germany and utilise a network of committed small handicraft suppliers.

It is 100% Merino. And that makes a huge difference. The fit and comfort are better, the performance is better, and you feel better!

Kaipara products are designed by users for users. When you wear them you know that the design, the cut, the functionality is optimised for your activity.

But they also look great - and that's OK. Who wants to look uncool?

And the brand says something special - it is not a global monster brand (not yet), rather it is a local brand, of German origin that is committed to making the best products they can and sourcing and producing them in the most environmental and socio-economic way possible. It is a brand that makes me think of Patagonia and it's iconic founder Yvon Chouinard. Committed to making the the best products for users but also committed to the planet.

by Ian Pallister, November 2017